Biotech Marketing Agency
Early stage biotech is exciting. Your technology could literally change the world and impact lives at the most fundamental levels. But new ventures can often feel a bit lonely, too. How do you get noticed? How do you tell your complex story in a simple way that resonates with potential customers? You need an agency partner experienced with the complexity of biotech marketing. Meet JUG Team.
JUG Team empowers early stage biotechnology companies to communicate their technology clearly and persuasively to key audiences. Telling the right stories to the right audience allows you to:
Attract investors
Gain attention in your space
Increase your customer base
Broaden visibility with potential alliances and partners
Who We Work With
We typically work with founders, CEOs, board members, and chief scientists who have an eye toward building the future. We also work with venture partners and other investors especially at the early stages of business formation or at a point of a strategy pivot.
How We Work
We listen to your priorities and develop a strategy to achieve business goals. We stay synchronized around shifting priorities through practices borrowed from agile software development. We call it the Business Sprint. You get a clear sightline to objectives and the deliverables across time to support their achievement. Think of it as lightning in a bottle. This is the power of the JUG Team.
You've gotten this far. We'll help you take off.
Let's have a conversation to explore how JUG Team can help your early stage biotechnology company reach its potential. Complete this contact form, and we'll be in touch.
Biotech Marketing Services
Our marketing services balance strategy and tactics so your early stage biotech venture gains visibility and moves ahead. Typical services include the following but are not limited to:
Crafting the Strategy
Business Strategy and Planning
Go-to-Market Strategy and Implementation
Brand Identity Development
Showing and Telling Your Story
Investor Presentations
Value Proposition, Positioning, Messaging
Creative Services
Scientific Illustrations and Infographics
Collateral Design
Amplifying Your Message
Tradeshow Strategy and Event Execution
Paid Advertising
Public Relations and Communications
Webinar Development and Marketing
Science Meets Business at MITx
Scientists in biotech continue to make discoveries and create novel therapeutics with much promise. At the same time the finance world has created numerous innovative financing models. Imagine unleashing the power of innovative finance to fuel the biotech innovators who are creating next generation therapeutics and cures. Professors Andrew w. Lo and Harvey F. Lodish at MITx teamed up to create 15.480x: The Science and Business of Biotechnology, a course of study to explore those possibilities. MITx is an online learning initiative of the Massachusetts Institute of Technology. Our team successfully completed this coursework and looks forward to applying our learning in partnership with investors, lenders, and biotech innovators.
Biotech Marketing Case Studies
On this page you can explore some case studies of how we have helped other biotech companies communicate their message clearly and effectively to the right audience.
Making Complex Information Approachable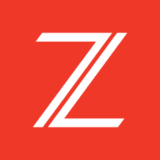 I was just spending some time on the ZIteo website after not reviewing it for a while. I am impressed at how really excellent it is. Not sure if I ever fully thanked you for what you did for the project. Well thanks! Your teamwork with Alyssa and Lucile was great.
Anthony DeLizza
V.P. of Marketing, Ziteo
Ziteo Medical approached us after receiving Series A funding. They needed to ramp up quickly while remaining in stealth mode. Attracting key talent was a high priority. We refined their brand identity and developed a website to attract potential new hires while not revealing too much to competitors.