Is Your Digital Marketing Performing to Potential?
Is your digital marketing strategy living up to its potential?  If it feels like your business has stalled, then probably not. It's easy to understand how that can happen. People get busy, people exit the organization, and your business strategy can shift. When you look up after a while, you notice the current website and your messaging no longer reflect the current business reality.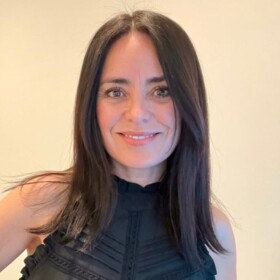 Maria Pinner
Global Marketing Manager at One Network Enterprises
"

The JUG Team will exceed your expectations!

"
Telltale Signs of a Troubled Digital Marketing Strategy
The first sign of trouble is that you have no digital marketing strategy in place. Taking your chances is dangerous because well-resourced competitors with intent can win over customers that will never see your marketing efforts. Trouble in any one area of digital marketing usually spills over into other areas. If you feel that any of these items apply to your organization then you will benefit from having JUG Team take a look at your digital marketing efforts. We can do a quick analysis and have a short discussion about needed improvements that will fit your budget.
Signs that your digital marketing is suffering
Website
Website is poorly designed and maintained
Website messaging doesn't represent current business strategy
You have let your website domain name expire in the past
Missing features on website
Website is not user friendly on mobile devices
Search Engine Optimization
Not showing up in organic search results on first page or even first several pages
No clear idea on what search terms you wish to rank for
Website pages and blog posts are not optimized for search
Paid Ads
Competitors are advertising in google and other online properties but your company isn't
Your company's advertising has poor performance
No specific landing pages designed to fit advertising campaigns
Nobody has time to navigate the competitive ad landscape
Content Marketing
You lost your agency or digital marketing resource
No digital marketing manager or dedicated resource
No web content team or editorial board
No established roadmap of content to be posted
Expertise, success stories, and news is trapped inside the organization and not being communicated externally
No use of video in online marketing efforts
Nobody repurposing existing content
Inconsistent storytelling among employees and partners
Analytics
No analytics and dashboard in place to see how we're doing at a glance
No discussion about current or desired performance
Low website domain authority
Errors and poor online experiences go undetected without any improvement plan
Nobody observing onsite user behavior to identify needed improvements
Not resolving issues revealed from Google Search Console
Email marketing and Social
Not leveraging what customers and partners are saying about you in social media for your own storytelling
Missing social media channels – YouTube, Twitter, Facebook, LinkedIn, Pinterest, TikTok, and industry specific channels
No new likes, shares, follows or engagement on social media
No active e-newsletter or irregular publishing of e-newsletter
Low or no signups to your e-newsletter and poor engagement of content
Digital Marketing Strategy Guides Tactics
Recognizing your own company in the symptoms above may prompt you to want to jump into action, but that could be a mistake without a strategy in place. Each component of a sound digital marketing strategy serves to reinforce the others. Addressing shortcoming in your digital marketing strategy can have a multiplier effect when done properly. Strategy should drive tactics, not the other way around.
Take the Next Step
Get your digital marketing strategy performing to potential. Discovery is the first part of developing a strategy when we work with a new client.
Contact JUG Team to schedule your free Discovery Session.
"

The real voyage of discovery consists not in seeking new landscapes, but in having new eyes.

"