Marketing Building Materials
Marketing building materials to architects, building professionals, owners, and property developers is critical to creating the built environment that each of us relies on. Manufacturers of building materials and construction products enrich our lives with innovative products and materials. But these products by themselves don't create any value any more than a can of soup on a store shelf satisfies hunger. Somebody has to market and sell those products.
The Building Materials Journey
Building materials must make their way into residential, commercial, and infrastructure projects so their value can be realized. A network of wholesale building materials suppliers, including regional and national dealers and distributors work to get their vendors' products specified into projects, sold to buyers, and delivered to the job site. Still then, building products that arrive on the job site must get installed by skilled tradespeople. When this complex and coordinated web of people, materials, and activities all goes smoothly every constituent makes a profit while at the same time lives and communities are enriched. Great marketing expands your opportunities and ensures customers, suppliers, and trades all have a good experience.
Who We Work With
We have an affinity for those who make possible the spaces and places where people live, work, and play. We work with:
Manufacturers of innovative materials and building products
Wholesale building materials suppliers
Architects and landscape architects
Property developers
Tradespeople including plumbing, electrical, stonemasons, outdoor lighting, water feature designers, stone sculptures, and other artisans.
Let's Make Something Happen
Are you ready to grow your customer base, increase revenue, improve margins, and be more competitive? Let's have a conversation to explore how JUG Team can help your business. Call (657) 221-7128, email info@jugteam.com or complete this form to get started. We look forward to meeting you.
primer
Marketing Building Materials for Manufacturers
If you are a manufacturer you know firsthand you must continue to innovate your products to win the hearts and minds of architects, builders, and owners. You'll maximize your market coverage if you can turn your website into a 24/7/365 lead generation machine that works well with your internal reps and your dealer channel. You'll also want your digital marketing strategy to:
Create demand for products with homeowners and property developers
Leverage photography and video assets to showcase customer success stories
Inspire designers and architects to specify your products in their projects
Provide resources such as infographics, datasheets, and installation guides
Make samples available and communicate where to buy and who can install products
Pass leads on to your preferred partner network of distributors, dealers, and installers
Communicate relevant information to prospects and customers at the right time
Marketing for Wholesale Building Materials Suppliers
Your world in some ways is more complicated than that of the manufacturers you represent. Each manufacturer may be at different stage of business maturity, have different objectives and even values. You'll want to leverage what each manufacturer does well while trying to compensate for any shortcomings. Develop your own brand and invest in it to gain a competitive advantage:
Attract customers to your branded website and become an indispensable resource
Create content and further amplify it with advertising and social media
Master voice of the customer feedback to improve your business and the manufacturers' businesses you represent
Use digital marketing to differentiate yourself from your competitors
Establish a cadence of communications that is relevant and timely
Leverage technology, automation, and analytics to win more business and gain insights into what improvements need to be made
Create your own branded collateral and training materials
Host virtual and in-person events to educate and create awareness
primer
Marketing for Architects and Landscape Architects
Architecture is always on display. Every project is a unique story, an amalgamation of a vision held by owners or developers and the architect who further shaped it. Let those stories shine through on your website and in your communications. Experienced architects know that there is a long rumination phase that clients go through long before they ever take action to hire an architect. Use digital marketing to educate and build trust with potential clients during this early rumination phase:
Host events to share projects, tell stories, and "meet the neighbors."
Create educational materials to inform and educate your target audience around your focus, e.g., "How hospitals can improve patient and visitor experience through better design."
Take pictures during site visit observations throughout the project
Show and tell stories on your website, at events and in social media
Communicate design philosophy, style, and values
Lean on suppliers and manufactures to keep you informed through lunch and learn events, webinars, product sampling, etc.
Apply for awards
primer
Marketing Services to Grow Your Building Materials Business
Our marketing services balance strategy and tactics to gain you visibility and growth. Typical services include the following but are not limited to:
Crafting the Strategy
Market Research
Brand Identity Development – logo, color pallet, typography, image style, presentation, etc.
Go To Market Strategy – adding new channels to market your products
Customer Experience Analysis and Improvement
Value Proposition, Positioning, Messaging
Product Launch and Product Marketing
Showing and Telling Your Story
Content Strategy, Development and Marketing
Social Media Management – establish social channels, keep a steady flow of creative content
Creative Services

Video and Animation
Illustrations, and Infographics
Collateral Design
Photography

Website Development and Maintenance
Presentation Development
Amplifying Your Message
Traditional and Digital Advertising (Media Buying and Ad Management)
Trade Show Strategy and Event Execution
Public Relations and Communications
Webinar Development and Marketing
Our Unique Approach
We realize that you have many options for securing marketing services for your company. JUG Team provides excellent value. Our professional marketers bring deep experience marketing products and services for building materials manufacturers, suppliers, developers and trades. We offer complementary skills to internal teams, a can-do winning attitude, and we obsess about our clients' continued successes.
Strategy Quick Start
When beginning work with a new client we usually start with strategy development, a deep dive into the client's business, products and services, the business landscape, current and aspirational customer journeys, the current website, communications, and marketing initiatives. From there we analyze the client's needs based on what they have told us and what we have discovered. We present an opportunity map with detailed recommendations for the path forward and review these with the client.
Agile Implementation
After the Strategy Quick Start has been completed, when a client wants to move forward, we move into implementation mode. We use an agile project management framework that we call Business Sprints. We find that this retained approach produces the most value and generates quick and ongoing results for clients.
Are you ready for your Strategy Quick Start?
primer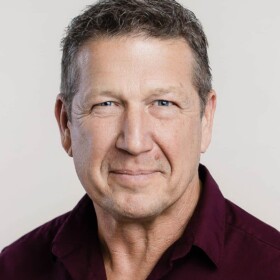 Gary Daley
Creator of one of America's most recognized names in the outdoor living market.
"

Let's build a program to represent and endorse your products.

"
Get Started on Your Product Education or Ambassador Program
Ambassador and Instructional Program
Gary Daley is part of the JUG Team Alliance. A professor of communications turned contractor turned brand spokesperson and trainer. Gary created the brand, America's Deck Builder. He has served as a brand ambassador and spokesperson in marketing materials and media for Ultralox, DuxxBak Decking, FastenMaster, and others.
Building Brand & Product Awareness for Building Materials Manufactures
Would your building materials company like to have a brand ambassador to represent and endorse your products at various events and speaking opportunities?
Product Education and Training Capabilities
Virtual, onsite, and lunch and learn dealer and contractor training seminars
Promotional and instructional videos (we can write the script and perform in the video)
Certification courses and continuing-education opportunities for target audiences
Develop product technical documents, specifications, and manuals
Instructional design to simplify complicated instruction manuals
Work with us to design a custom program for your building materials company. Together we'll generate more leads, build education and awareness, and smooth the source – purchase – install experience.
gary